One Platform, Unlimited Opportunity
Are you looking to enhance your efficiency and accelerate your growth? Get your Microsoft based software solution with 365 Mechanix.
Transform your business by conquering challenges and streamlining operations. Empower your company to automate and innovate, leaving behind frustrating inefficiencies for good.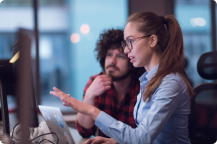 Consulting
Unlock Your Business Potential with Dynamics 365 & the Power Platform. We craft solutions that deliver measurable business value and enable growth within your enterprise.
Health Assesment
Optimise your systems with a health check, where we provide insightful recommendations and feedback, all provided by Microsoft certified consultants.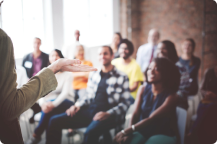 Workshops & Training
We offer tailored workshops to ensure your team is ready to go with our innovative solutions, fostering a seamless integration of new technologies and practices.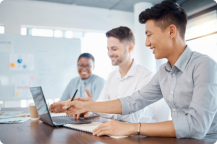 Support
Explore a range of support options designed to help you maximise and sustain the benefits from your innovations, ensuring your business continues to thrive.
Our Process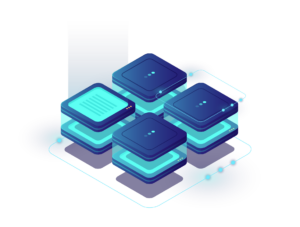 Step 1
Discovery
Before we set off, we'll dive deep into your business to gain a comprehensive understanding of the way you work and how we can build a solution to fulfil all your needs.
Our collaborative sessions will uncover the path to achieving your goals and set the stage for the dynamic implementation of our powerful solution. Get ready to see your business thrive!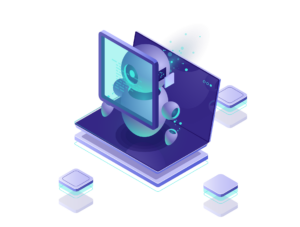 Step 2
Project Delivery
Now here's the exciting part. We start to build your project and begin to see the possibilities and innovations come to life.
We work with agility in mind so you'll see us work in 2-3 week sprints, pausing for some tests and gaining feedback, then sprinting some more until we reach the finish line, ready for launch.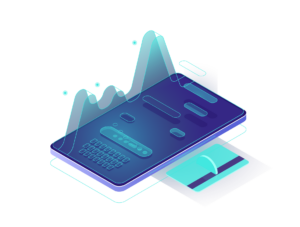 Step 3
Continuous Improvement
Your solution has been launched and you're seeing the benefits each day. Whilst you watch the results roll in we will still be working away in the background to keep your software in great shape.
As a certified Microsoft partner we are on the cutting edge of the industry. We will continuously bring in enhancements and new features to keep you ahead of the game.
What our clients say

"The team at 365 Mechanix spearheaded by an industry leader in Bruce Sithole has been an absolute rock for Unloan. Apart from their technical proficiency to both leverage native Dynamics functionality and customise, the team is personable, understanding and able to act with urgency where required."
Nadeesh Perera, CCO

"365 Mechanix and 365 Collect have been an outstanding success for Flexicommercial. The software was delivered on budget and on time, and has helped us achieve collections results well above our expectations. Our collections, credit and risk, and IT teams love the software for its ease of use and effectiveness."
Brad Rudduck, GM

"The introduction of 365 Collect strengthens our goal of putting our customers at the heart of everything we do. The amazing team at 365 Mechanix provide us with constant support. I truly believe this technology & the team behind it will play a huge part towards our success in securing the financial well-being of everyday Australians."
Ash Delalchi, CEO
We'd love to hear from you: